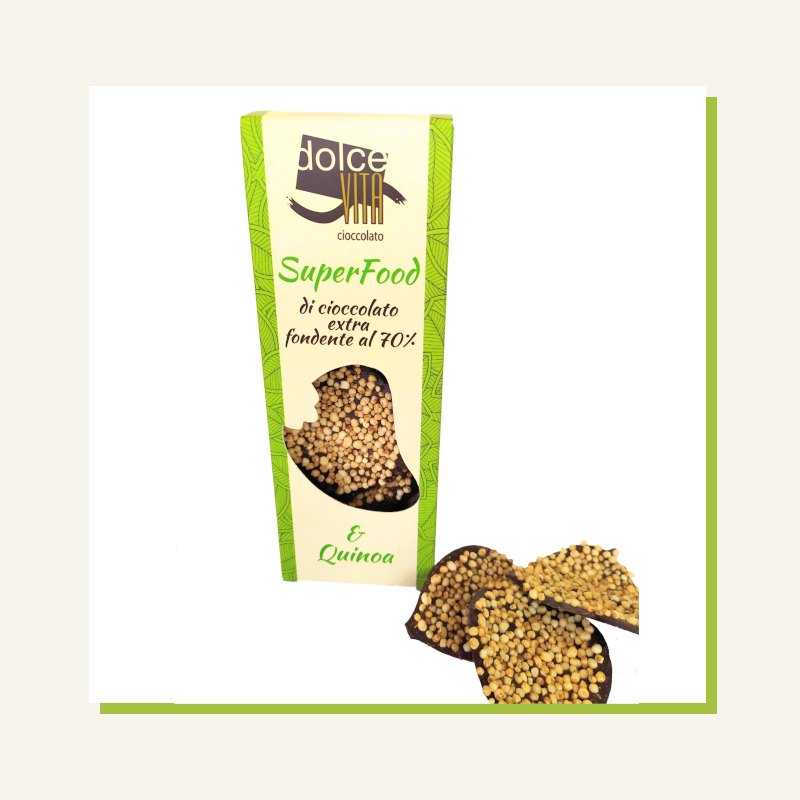 Superfood Extra dark chocolate 70% Cocoa puffed Quinoa seeds
2 December 2020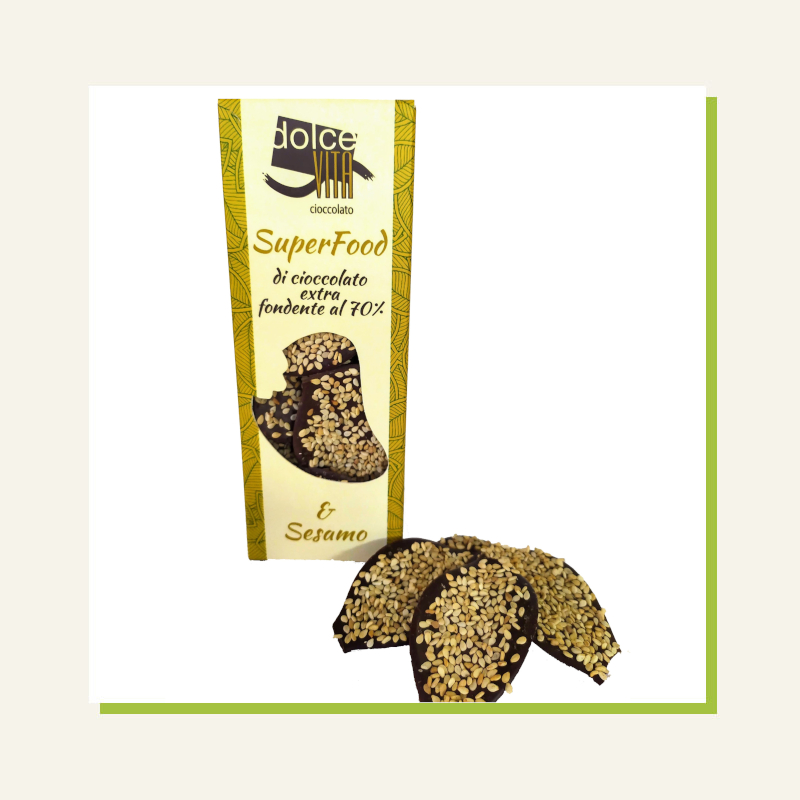 Superfood Extra dark chocolate 70% cocoa e sesame seeds
2 December 2020
Superfood Extra dark chocolate 70% Cocoa e Mix of Seeds
€6,50
Superfood Extra dark chocolate 70% Cocoa e Mix of Seeds
3.35 OZ
100% MADE IN ITALY
INGREDIENTS: 70% extra dark chocolate (cocoa), cocoa mass, sugar, cocoa butter.
EMULSIFIERS: soy lecithin, natural vanilla extract.
Mix of seeds (sunflower, sesame, red millet, brown flax, barley flakes) (4%).
It may contain milk, nuts (hazelnuts, peanuts, walnuts, pistachios, almonds), gluten.
WITHOUT PALM OIL.
Description